All-encompassing Brexit has messed with the end of this week. Here's some of what happened.
Despite recent outbursts, Boris claims he backs May on Brexit, while claiming that £350m/wk for the NHS could yet happen, after the agreements with Brussels are settled. SkyNews' Faisal Islam sees an apparent agreement with EU Chief Negotiator Michel Barnier among the 4000 word PR puff piece. Both the Beeb and Sky note the £350m figure is wrong. Sky carried this on their News at 10: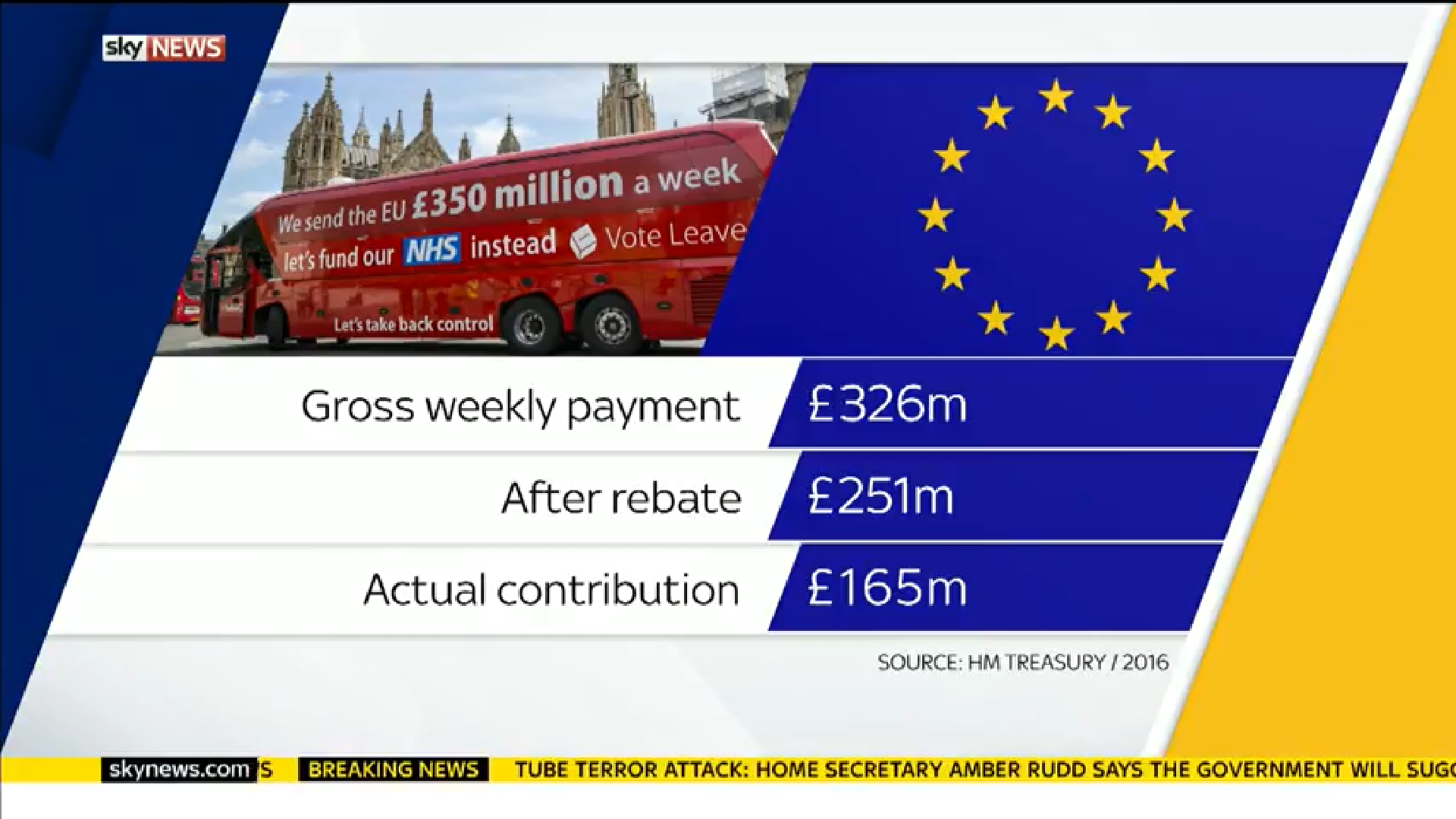 This does see mild relief, without complete certainty, that Boris isn't trying to do a full leadership attempt just yet, but you can never be sure it seems. Tory MSP(and Tory group leader) Ruth Davidson's words on twitter gave a subtle hint:
On the day of a terror attack where Britons were maimed, just hours after the threat level is raised, our only thoughts should be on service
Labour MP Alison McGovern makes some excellent points on customs issues with the HMRC not being able to handle any "no deal" scenario. Gov & IT issues taken to the next level with both the current system not working sufficiently and the new system not able to a handle significant increase in customs to the degree that would happen with EU exit.
Whether or not people believe brexit is right, the government continues to be set on being defiant in its cluelessness.